Cottage Walls and Roof Construction, Dry-In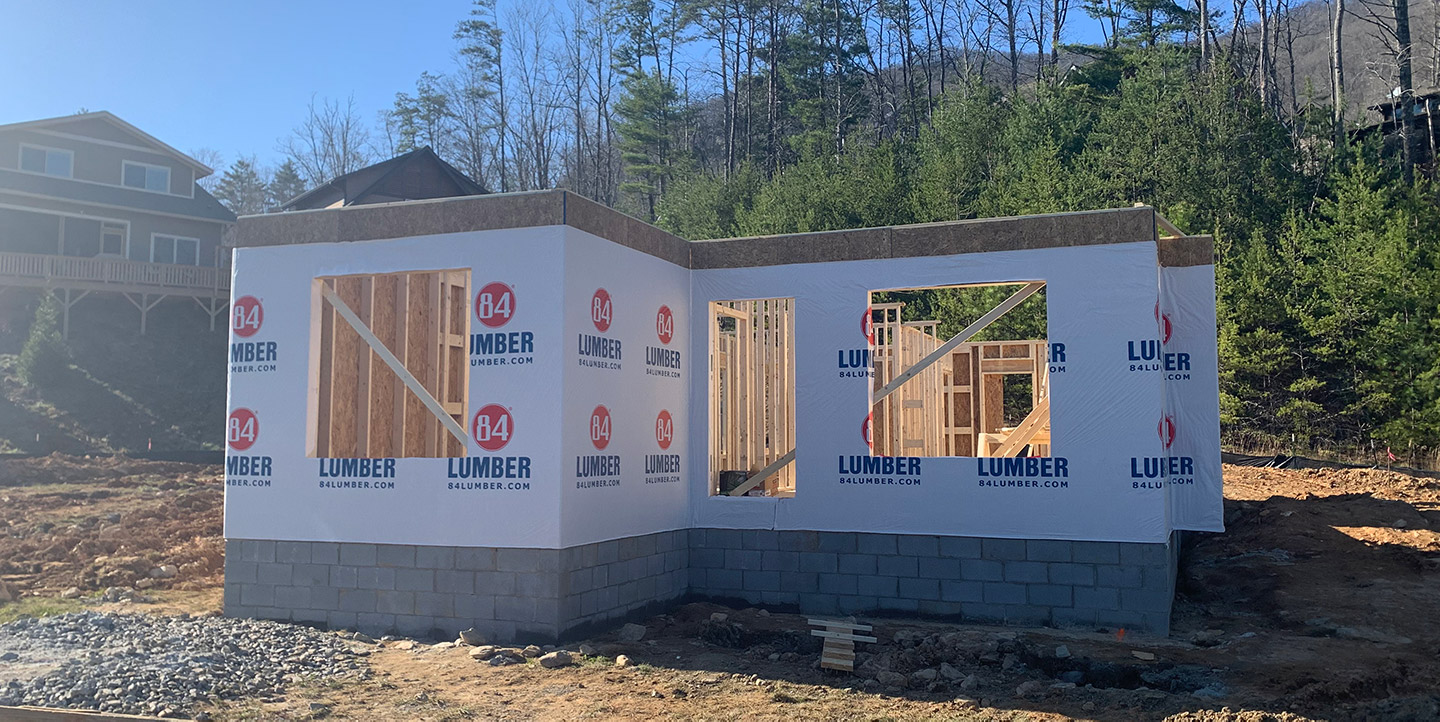 The construction crew is moving right along getting the house to the Dry-In phase. The house has really taken form at this point and is yet another exciting milestone achieved. The builders completed the walls, roof, installed exterior windows and started to install the exterior hardi-plank siding.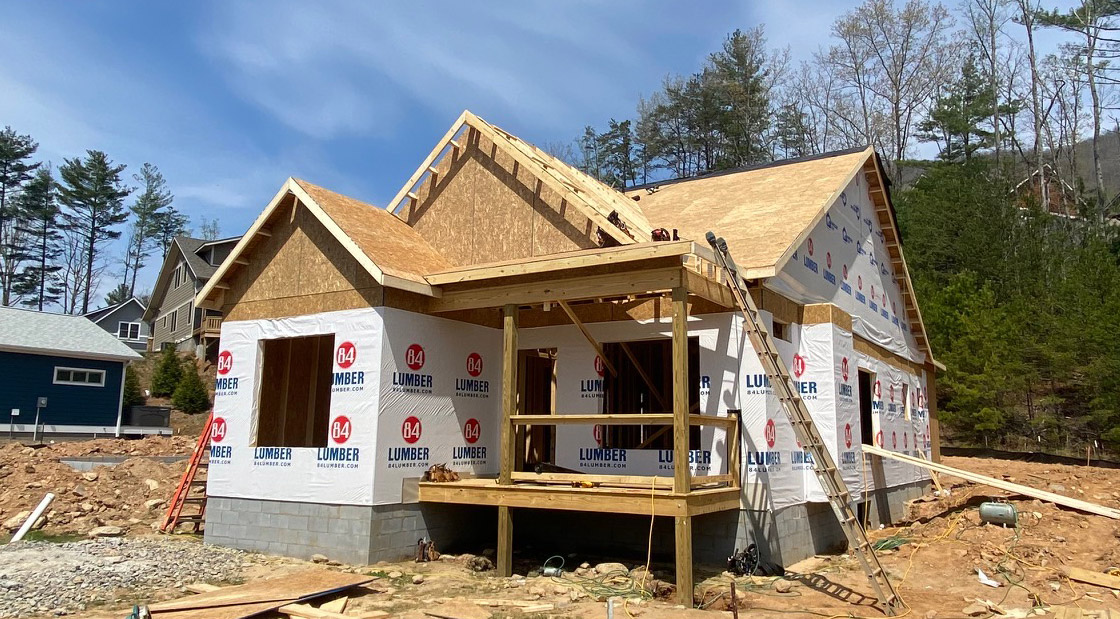 Watch the video to see some of the progress.
One of the reasons this house is moving so quick is, it's a smaller home. Merlot on the Mountain is only a 1300 square foot cottage, which we love the smaller homes. A smaller house is economical to build, quicker to build and less to clean. We did build a 6000 square foot dream house once and learned that a large house was not for us.
What is a Dry In?
"Dry-In" is a milestone where the building exterior has been completed enough so that it keeps out the wind and the rain. It's nice when you hit this phase so that interior work can begin without being exposed to weather damage. Another fun fact about being dried in is, the rain can't slow you down any more! With the doors, windows and shingles on the roof, the cottage is right on schedule.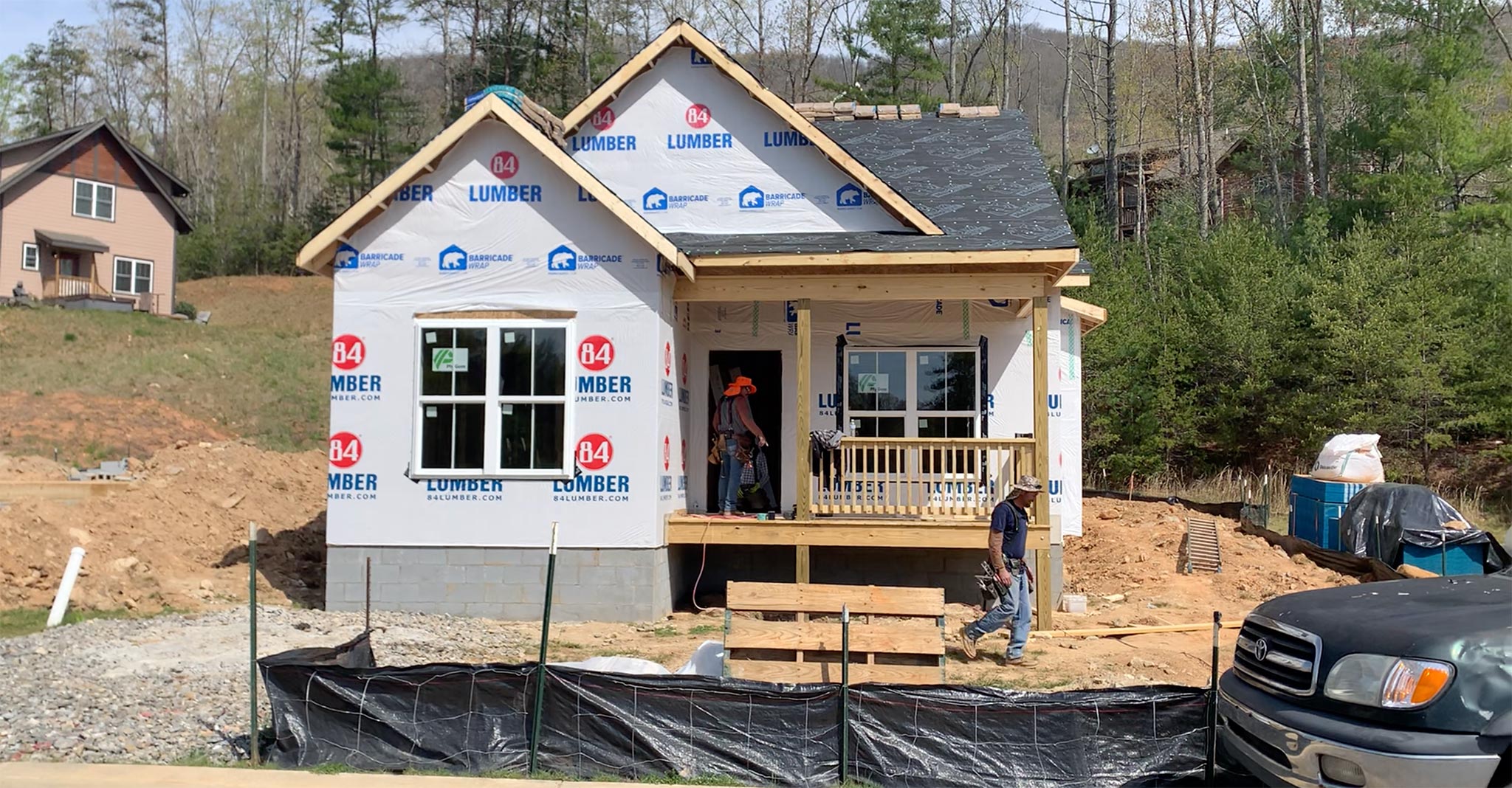 What is included in the Dry In phase?
Walls with weather resistant barrier known as House Wrap
Roof
Windows and Flashing
Exterior Doors
Why I Chose Thicker 2x6 Walls?
2x6 Wall Pros
Energy Efficiency - Primarily 2x6 walls have added insulation R factor. Thicker walls, more energy efficiency.
Quality - Typically the thicker walls makes the windows depth feel a bolder and higher quality.
Strength - A thicker wall is a stronger wall.
2x6 Wall Cons
Higher Lumber Costs - Of course the costs will go up for the lumber.
Slightly Smaller House - Thicker walls means the house is 3" smaller inwards.
Next Up
That's all I have for this episode of the Merlot on the Mountain Cottage build. Thank you for visiting and stay tuned for the plumbing and electrical work up next.
Follow Updates on the Vacation Cottage Build