How to Build A Small Tree House for Kids on a $160 Budget
Since my kids were little tots, they asked me if they could build a tree house. We didn't have enough land or trees at the time so in 2016 we built a play set instead. What are your memories of being a kid and having or not having a tree house? If you had one, I'm sure you have some great memories. If you didn't, you may regret that it didn't happen. Well, I think it's an important part of growing up. Your kids will learn that their dreams and ideas can really come to life with a plan and action.
In 2022 we built a new house and while it didn't have any large trees, it did come with several small trees. That's all we needed to get excited about a tree house build. In 2022 the simple tree house project came to life. This is our awesome experience. I hope you are able to experience it for your family as well.
Tree House Design / Plans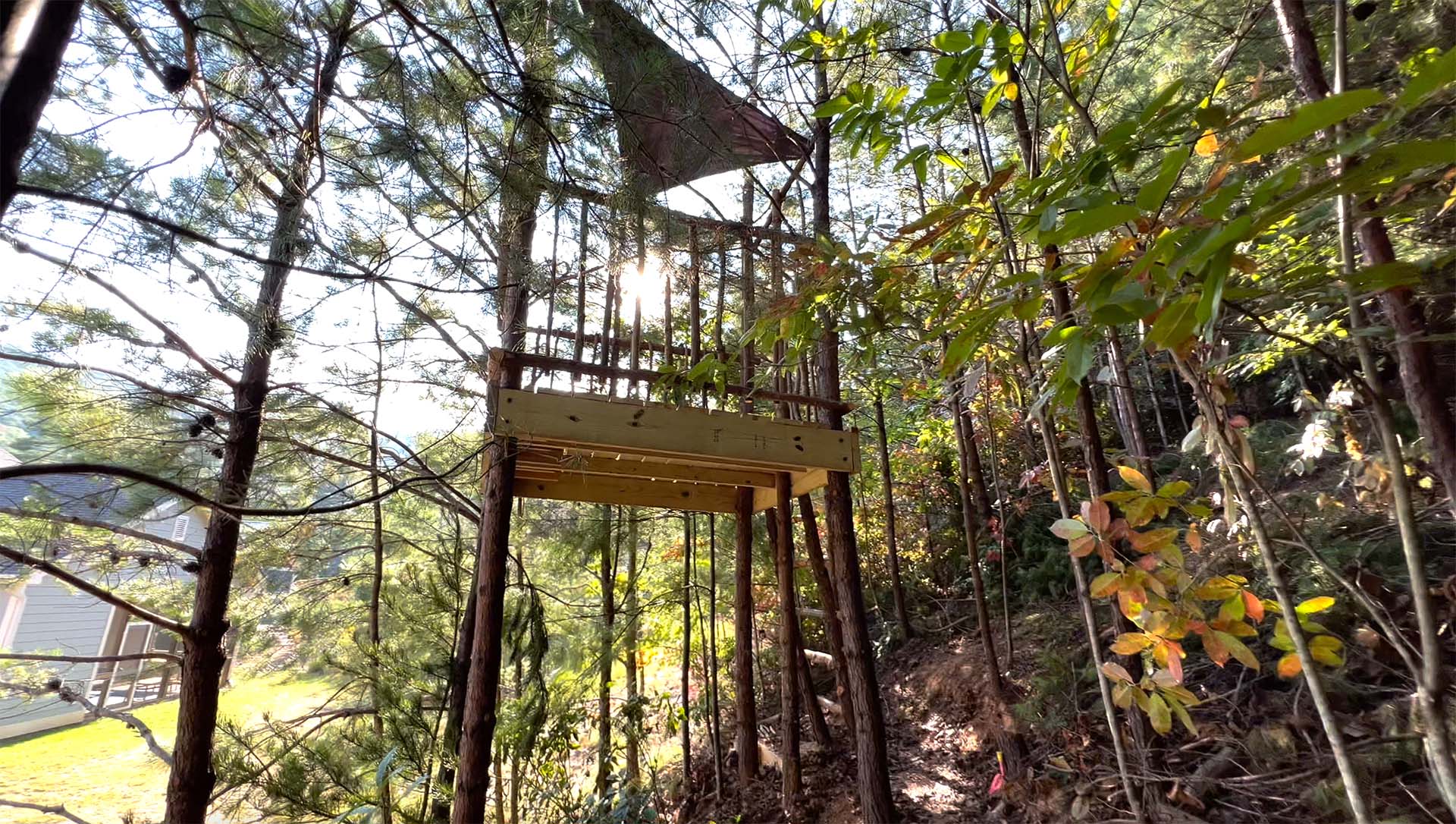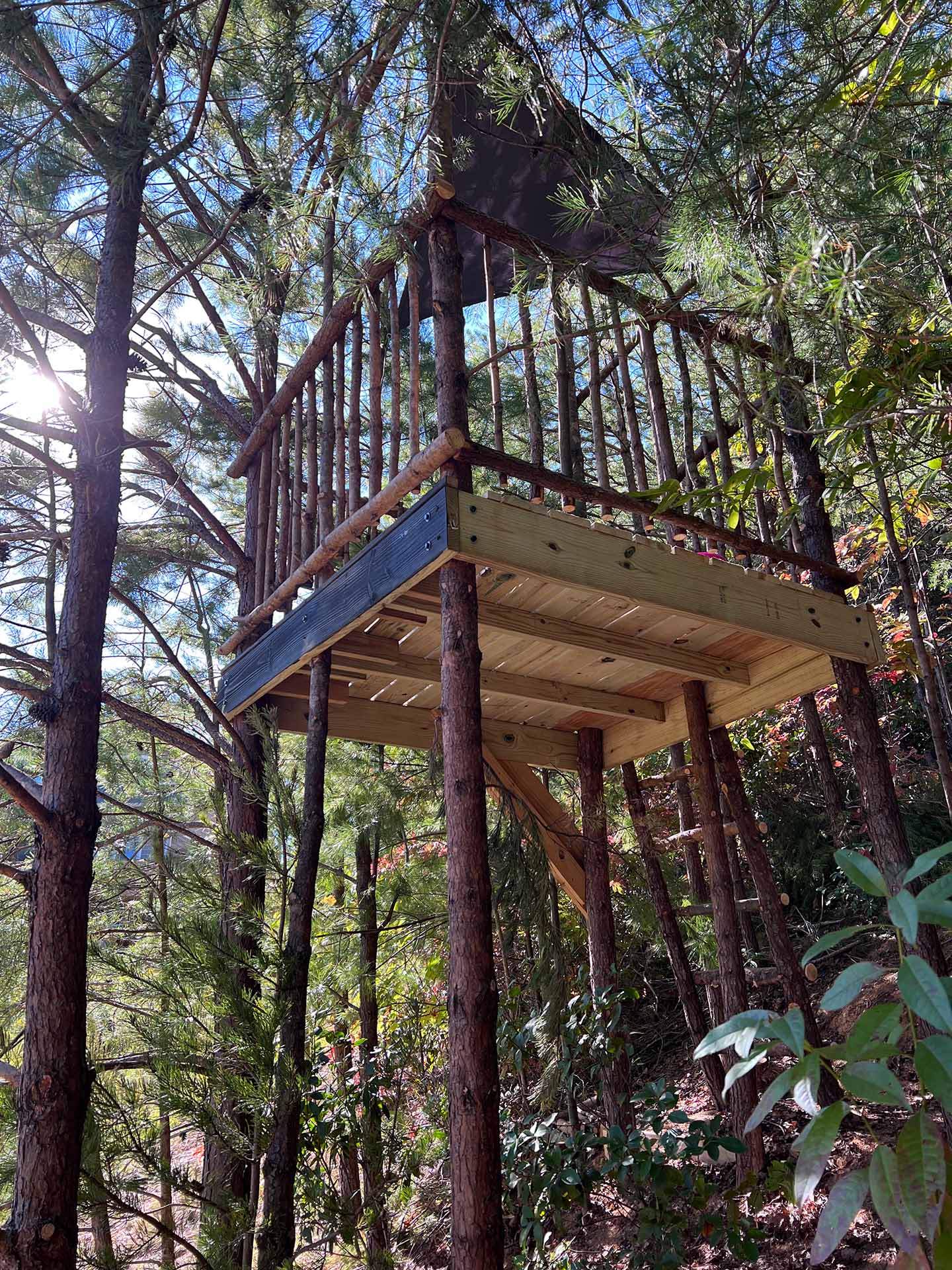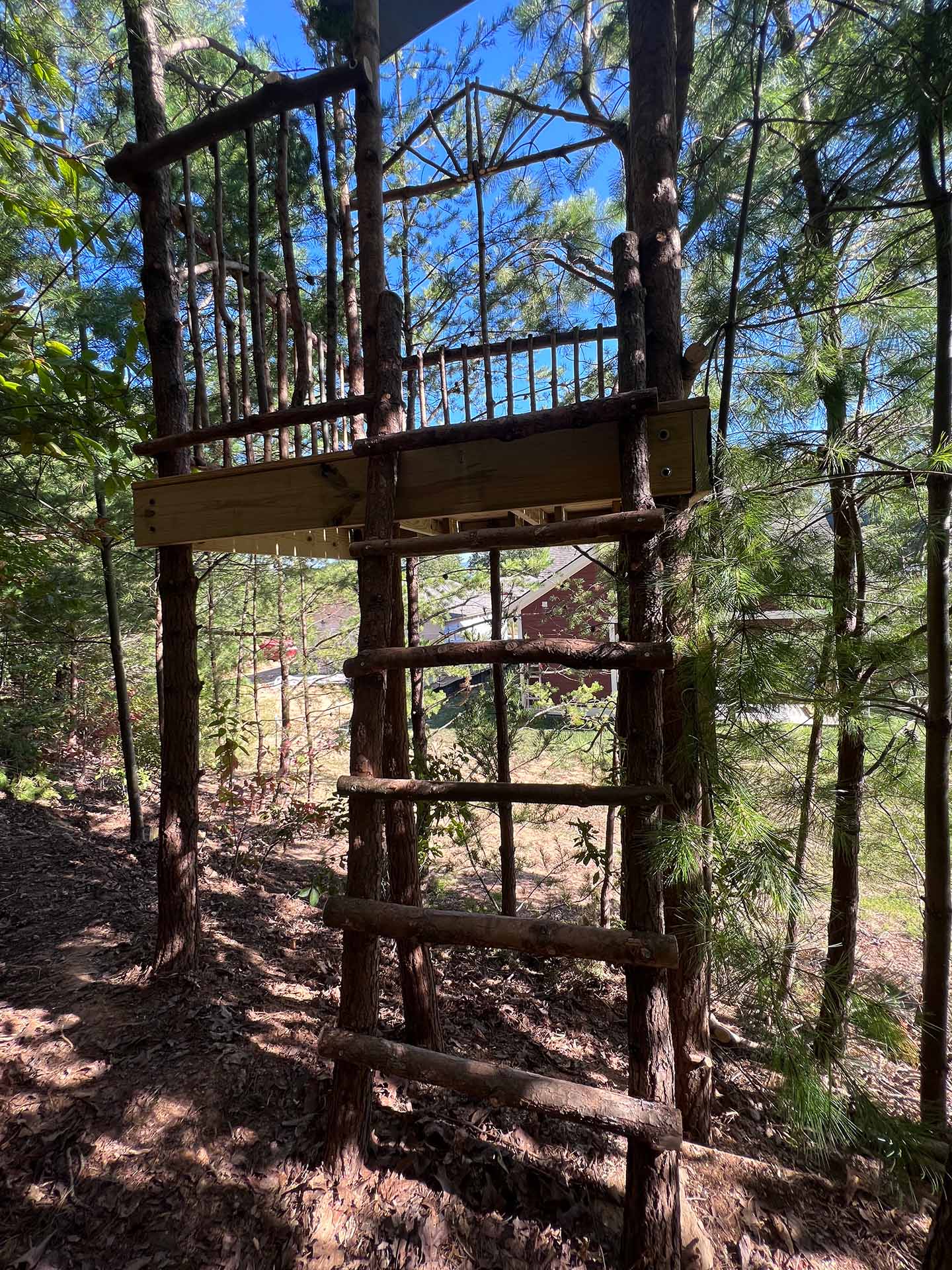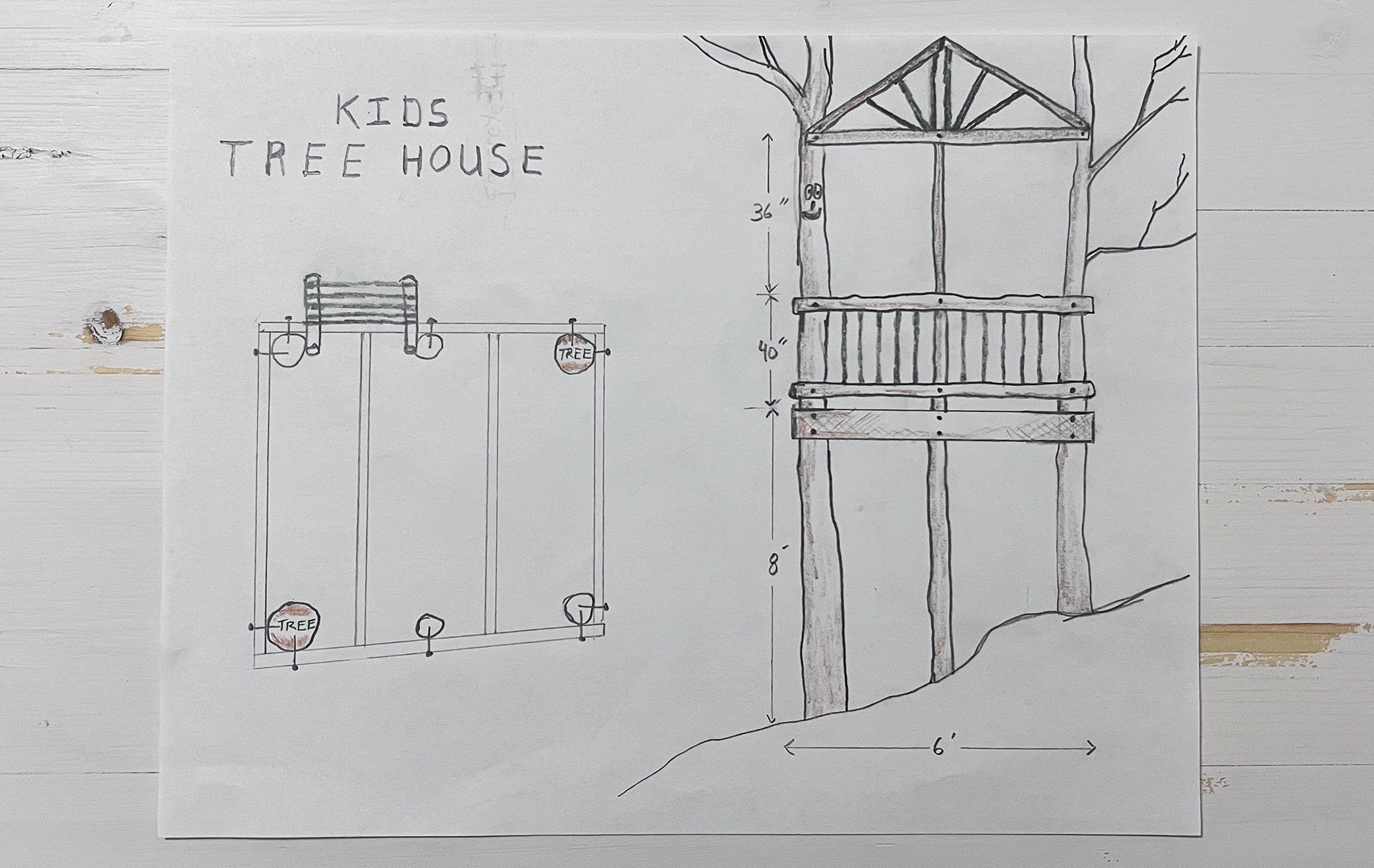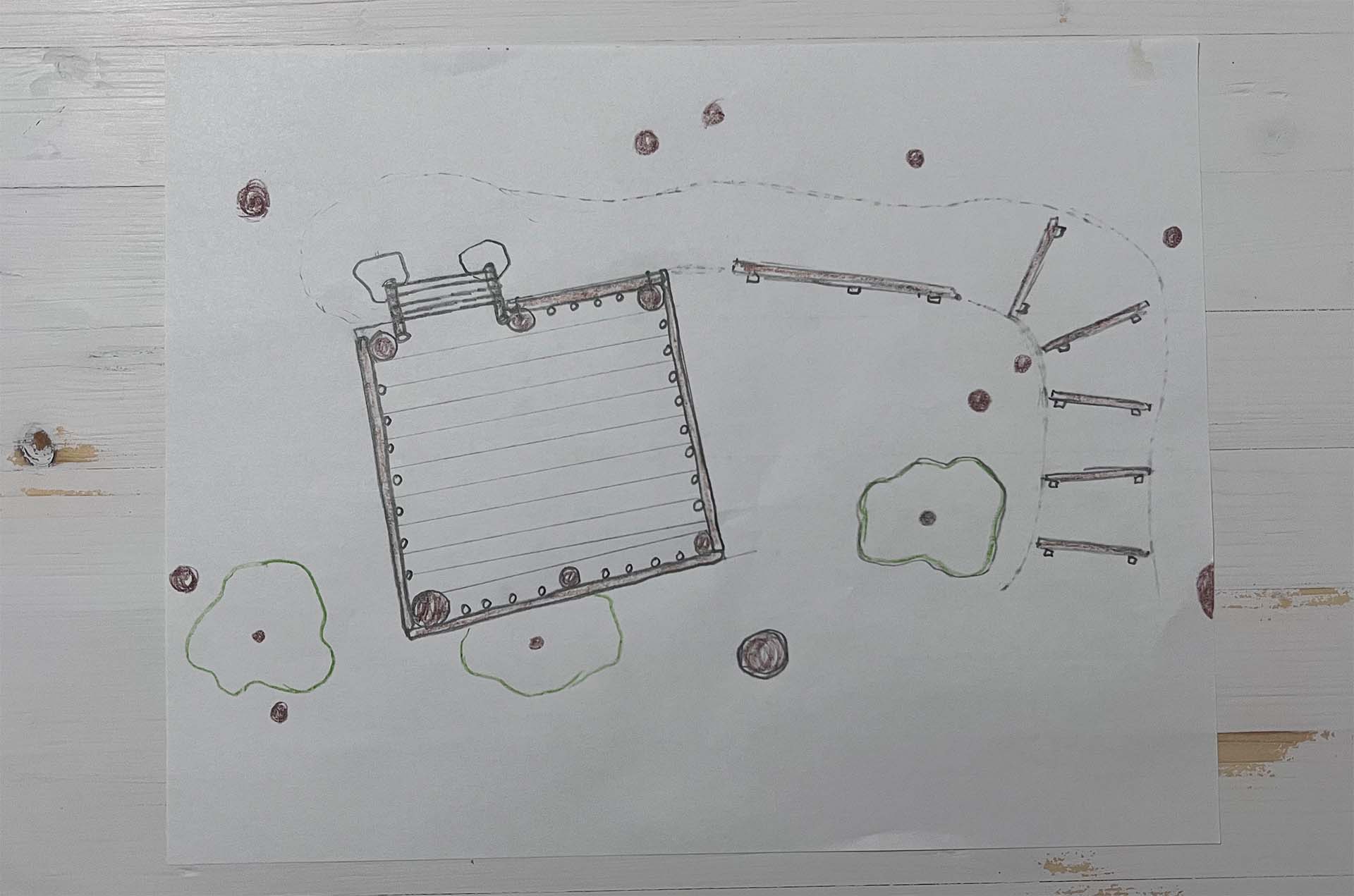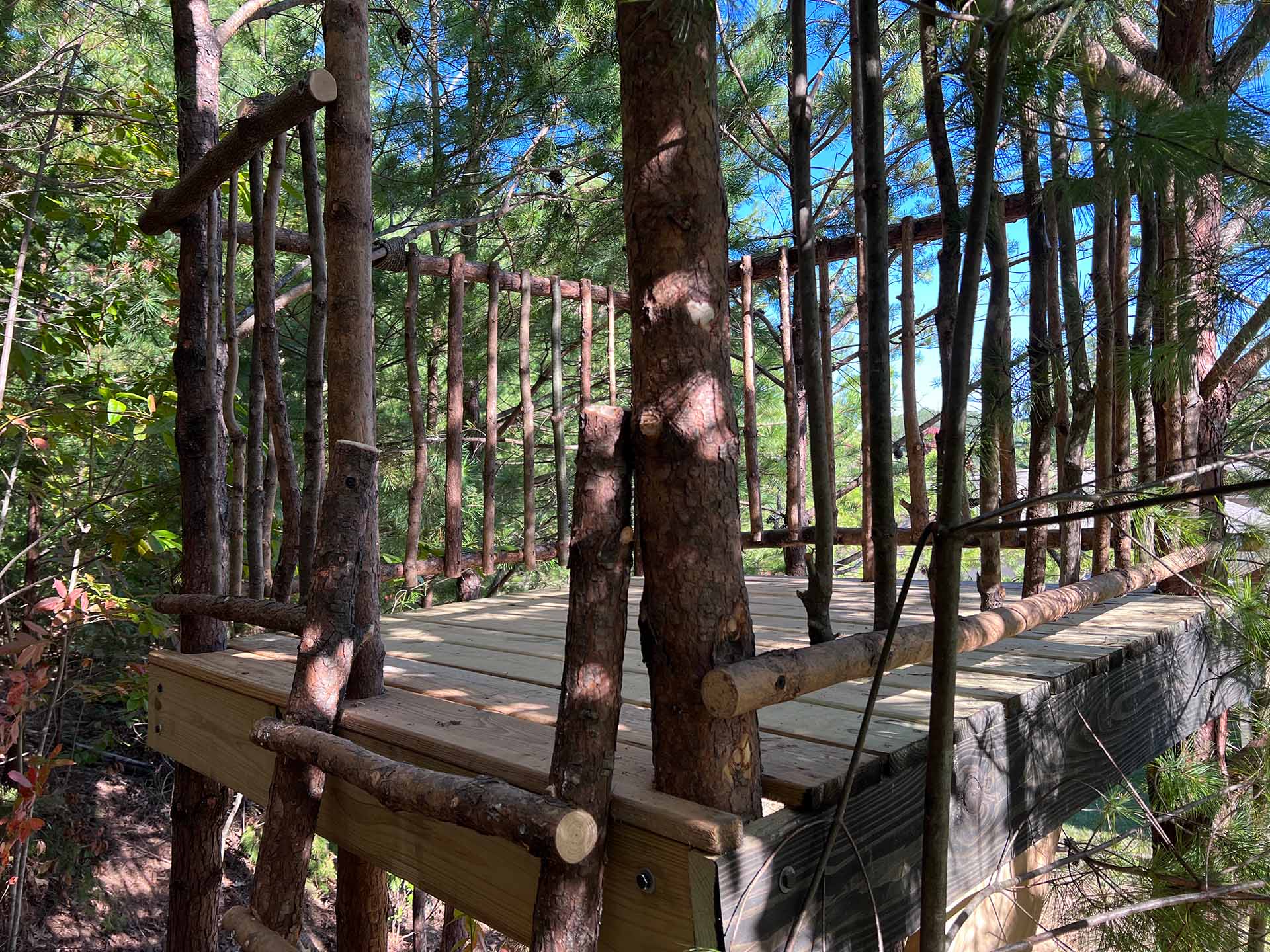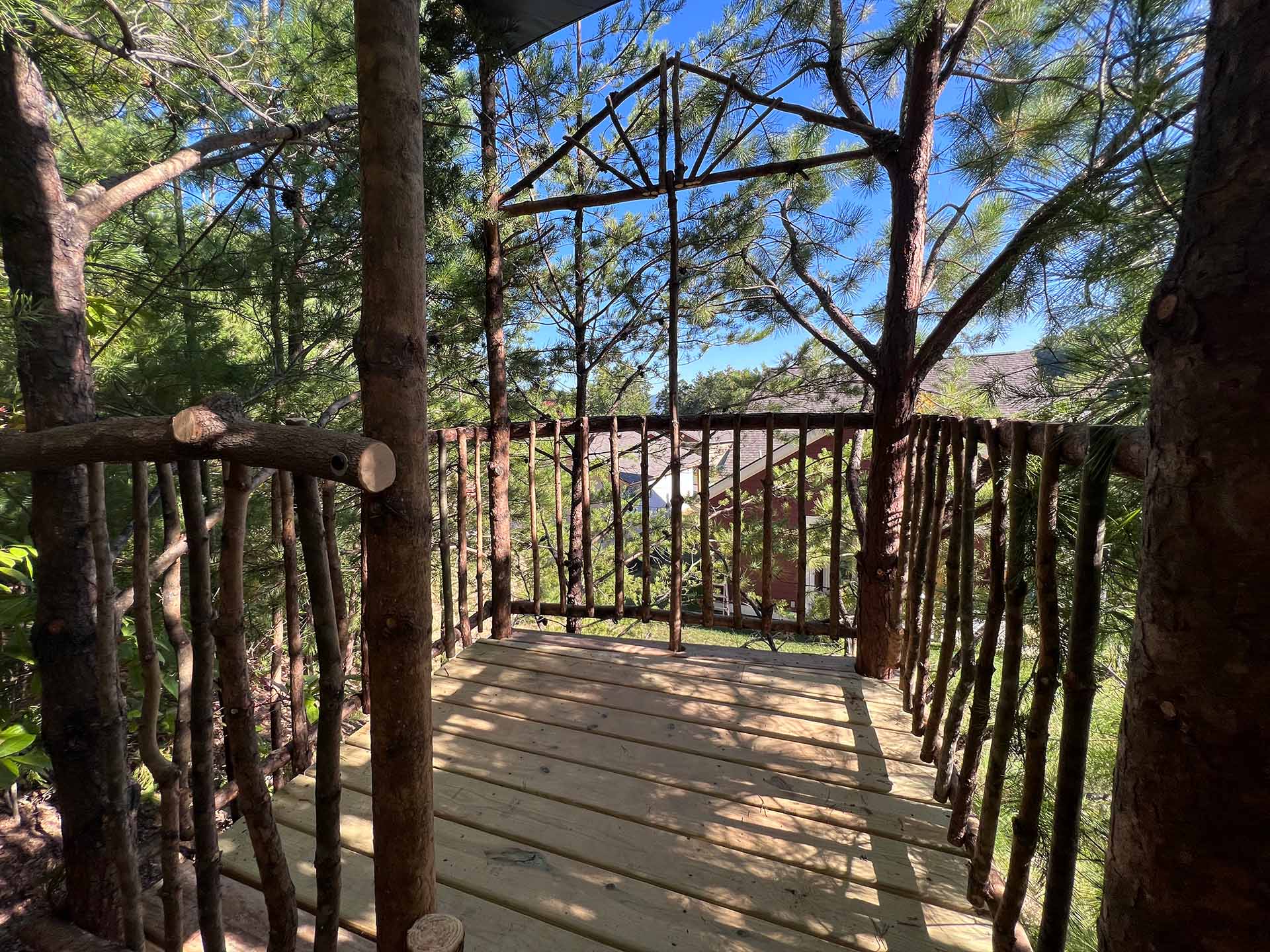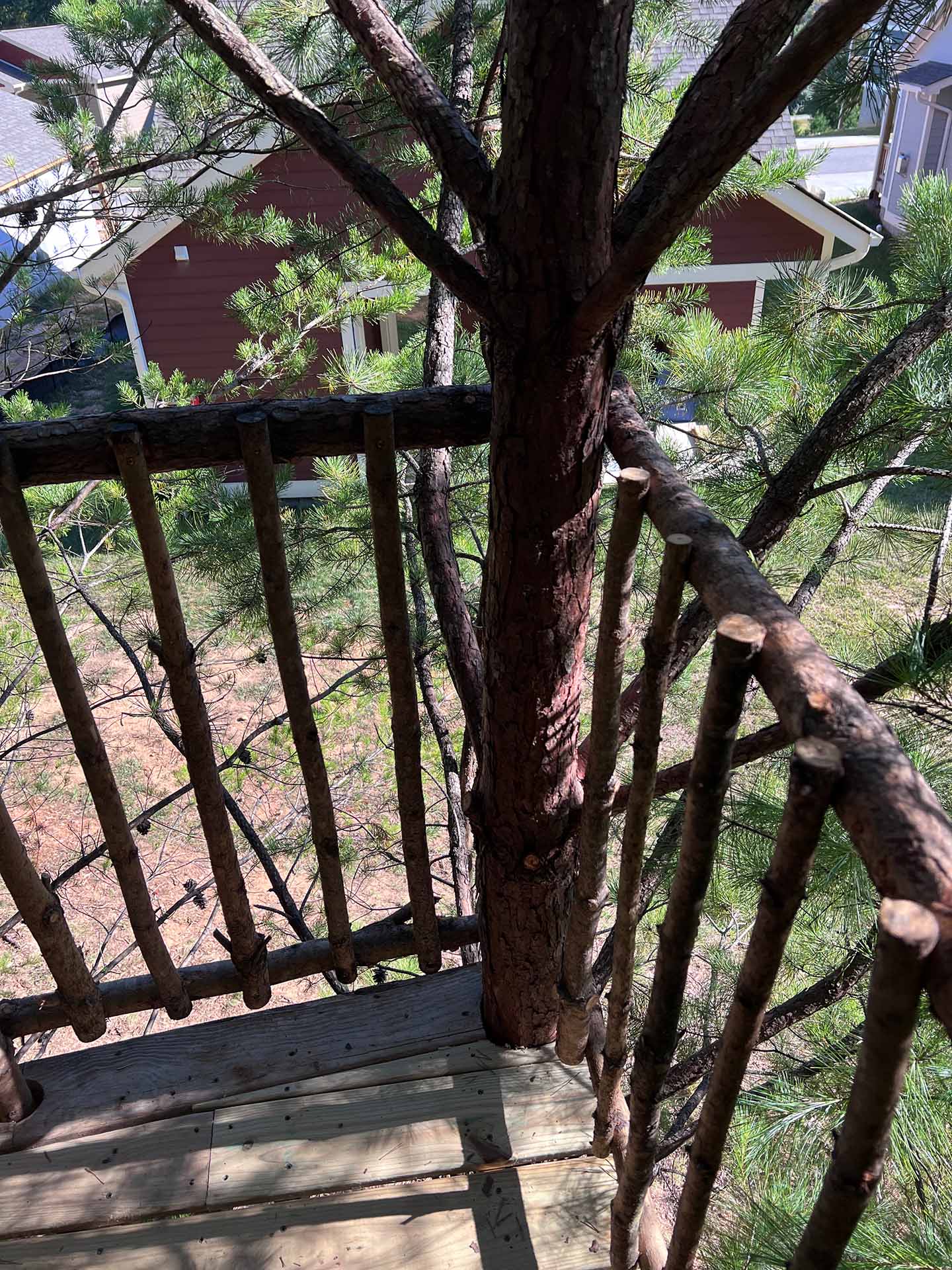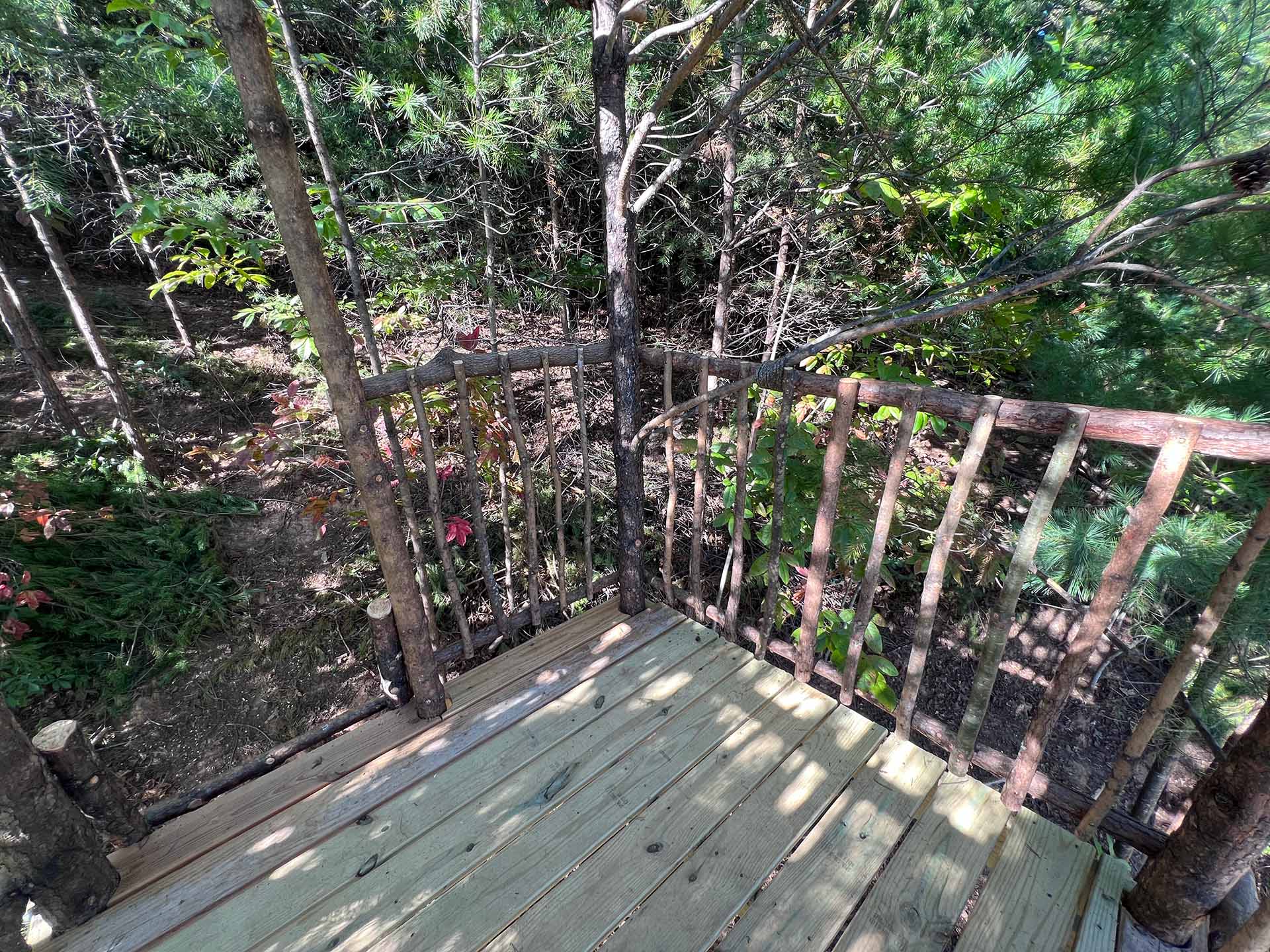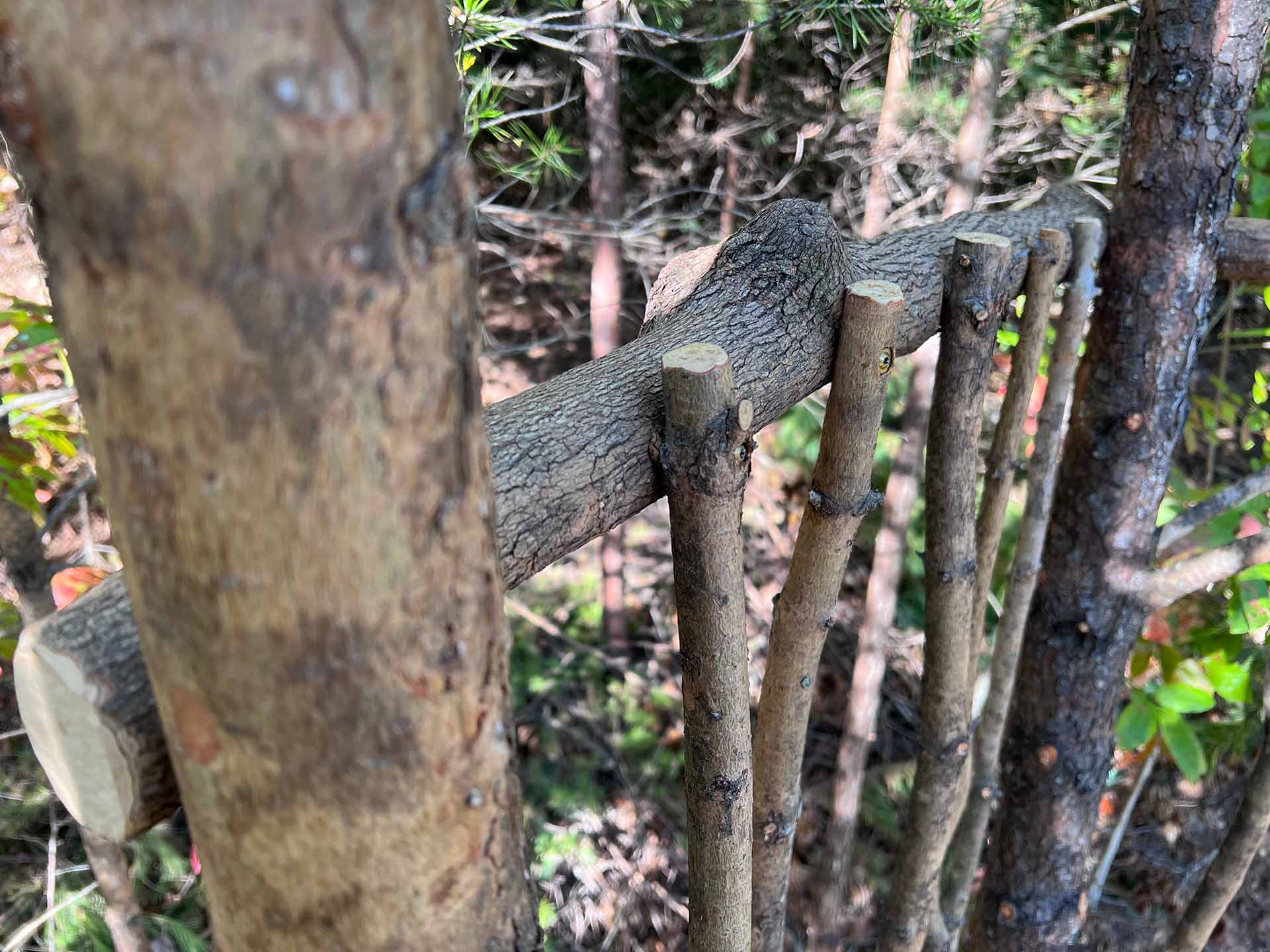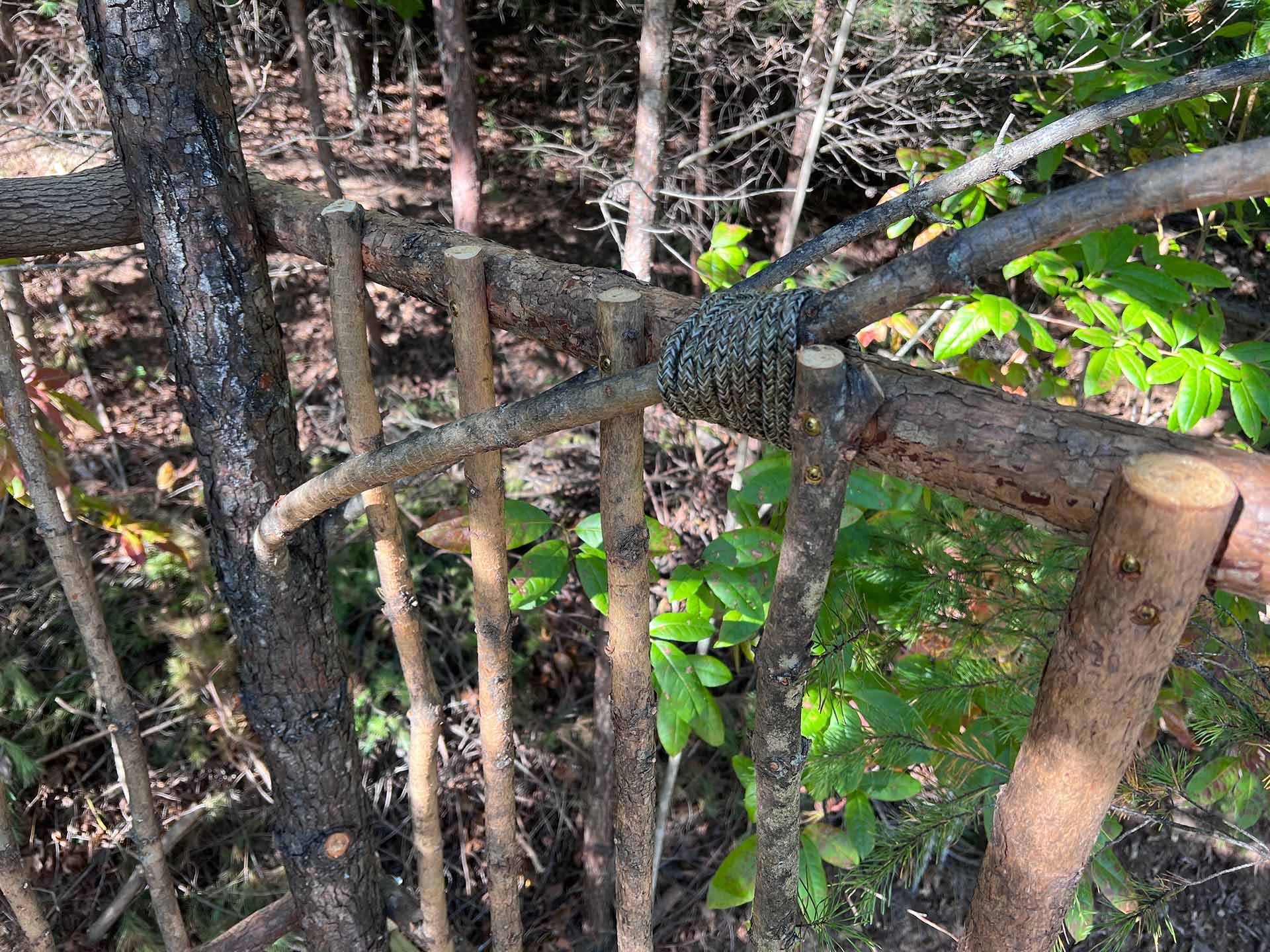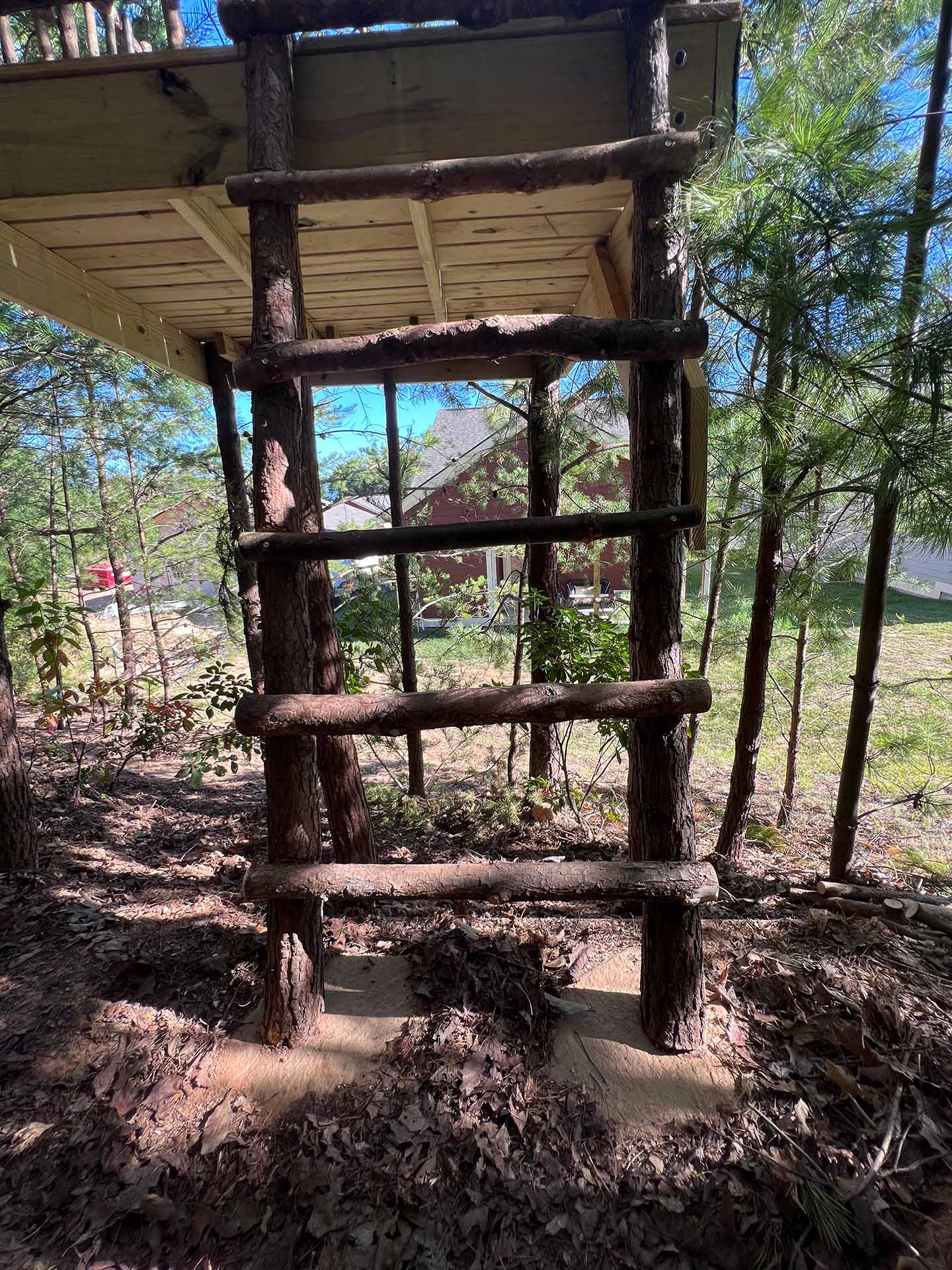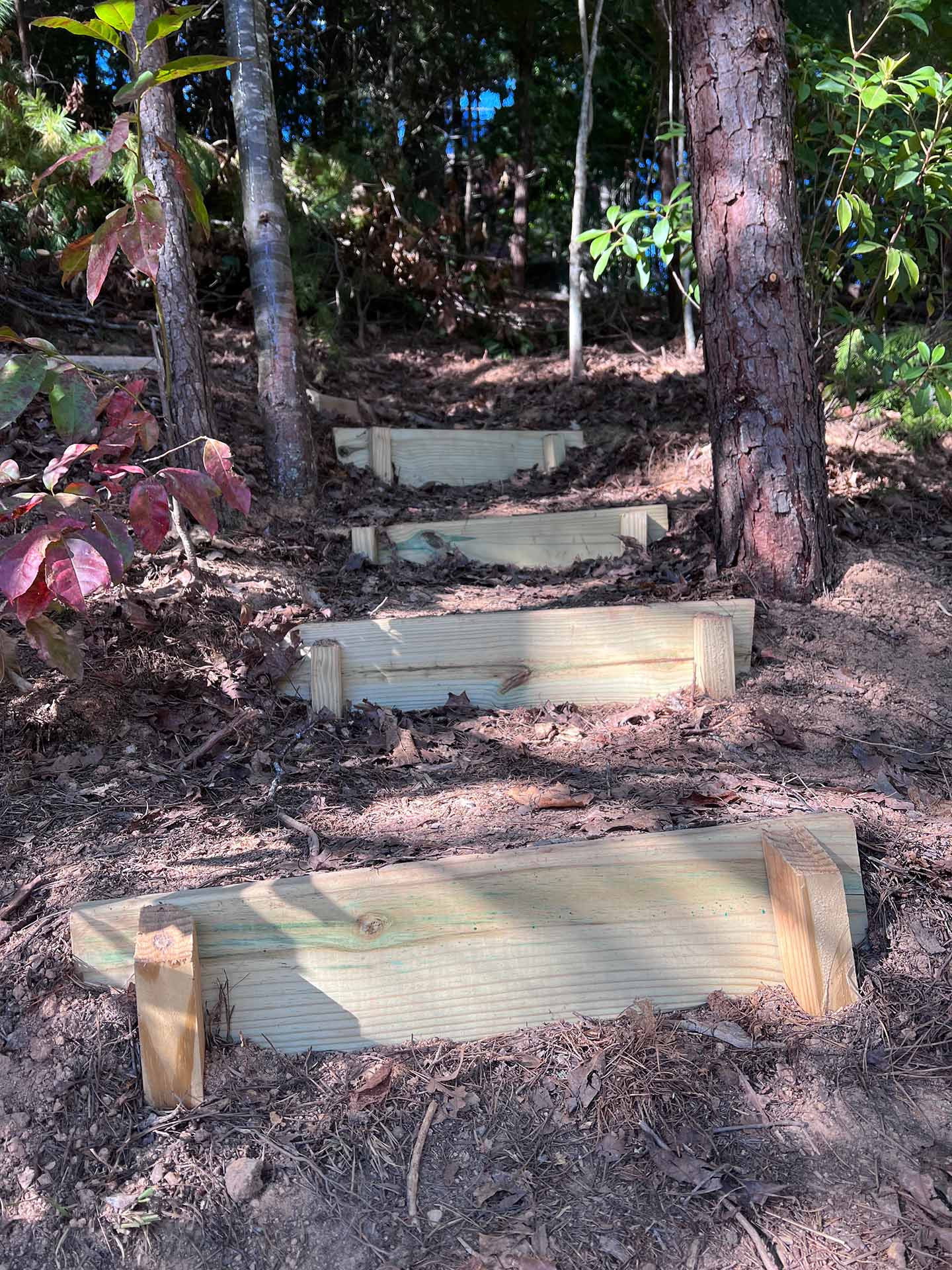 Anyone can build a tree house as long as you keep it simple. Is it easy? No, but it's absolutely possible. When you look back at the project, you will remember the fun times your kids had being part of something challenging. You can do it! Post a comment on the youtube tree house video if you have questions or want to say hello.
Watch the video to see our tree house journey!
Material List and Plan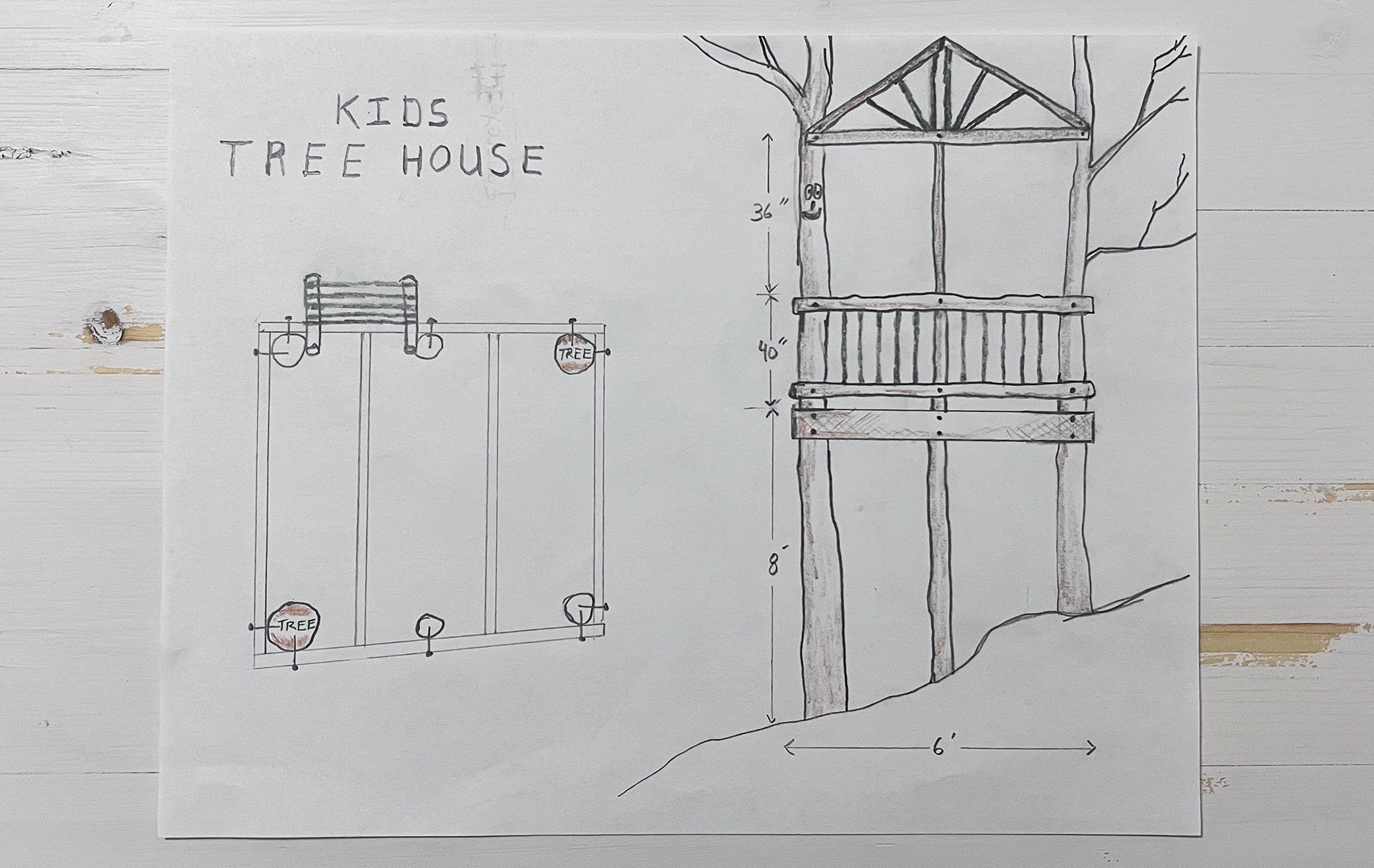 Screws and Bolts
8 each 5" lag bolts and washers for rim joist boards
120 each 2.5" deck screws - for deck boards
16 each 4.5" screws - for hand rails
100 each 2.75" flat top screws - for balusters
10 each 3.5" screws - for ladder
Wood
4 each 2" x 8" x 8' treated boards for rim joist boards
10 each 1" x 5.5" x 8' treated deck boards for floor
Logs Lumber - From the forest
35 each 1" - 2" thick x 38" balusters
8 each 2" - 3" thick x 8' for rails
A few 5" - 6" thick tall posts to support the platform
TREE HOUSE Costs
Screws and bolts $80
Treated Lumber Platform $80
Logs and Branches - Free (time and patience to process)
Tools Used for Project
Ryobi Circular saw
Ryobi Sander
Tree Trimming Saw
Skil Jig Saw
Dewalt Drill
Measuring Tape
Square Ruler
Dewalt Miter Saw
Level
Greeworks Small Chain Saw
Post a comment on the youtube tree house video if you have any questions and I'll do my best to respond. High Five to building a tree house!