Ground Breaking at the Vacation Cottage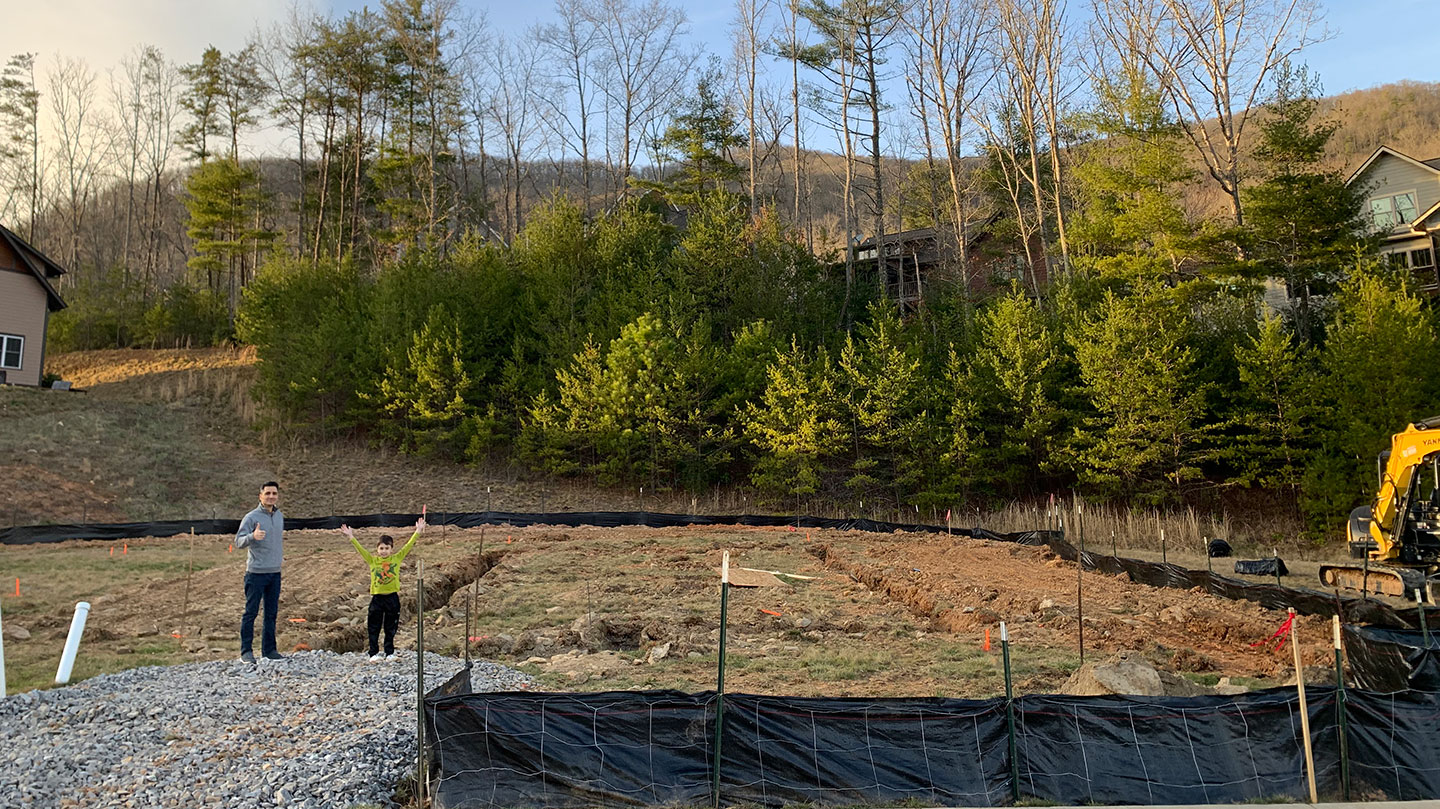 March 20, 2021 marks the day where we hit another key milestone for our vacation cottage journey. Cheers to a shovel full of dirt turned over. After some minor delays and details to be worked out for the surveyed lot lines, the county issued the permit. The permit was posted on the job site and we were ready to begin. So we went out to the lot and had our personal ground breaking ceremony. Of course kids will find any reason to dig in the dirt so we had a good time with it.
The builder team let us know that they were starting the dig and immediately we went out to check on the progress.
Digging and Installing The Footings
The ground crew showed up this week with an excavator and they quickly began digging out the trenches for the footings. Within just a couple of days the footings were dug, rebar installed and concrete poured. One of the challenges with kicking off a house build in the spring is the amount of rain you get. The site gets a little muddy which is par for the course. All in all the footings team got the job done.
Building Foundation Walls
Next up the masonry crew started building the foundation walls block by block. Near the end of the day it started to rain plus hail, which the trenches filled with water. The masonry crew that was working on the foundation walls quickly shut down, jumped in their trunk and headed out. In another couple of days the foundation walls were filled with concrete and completed.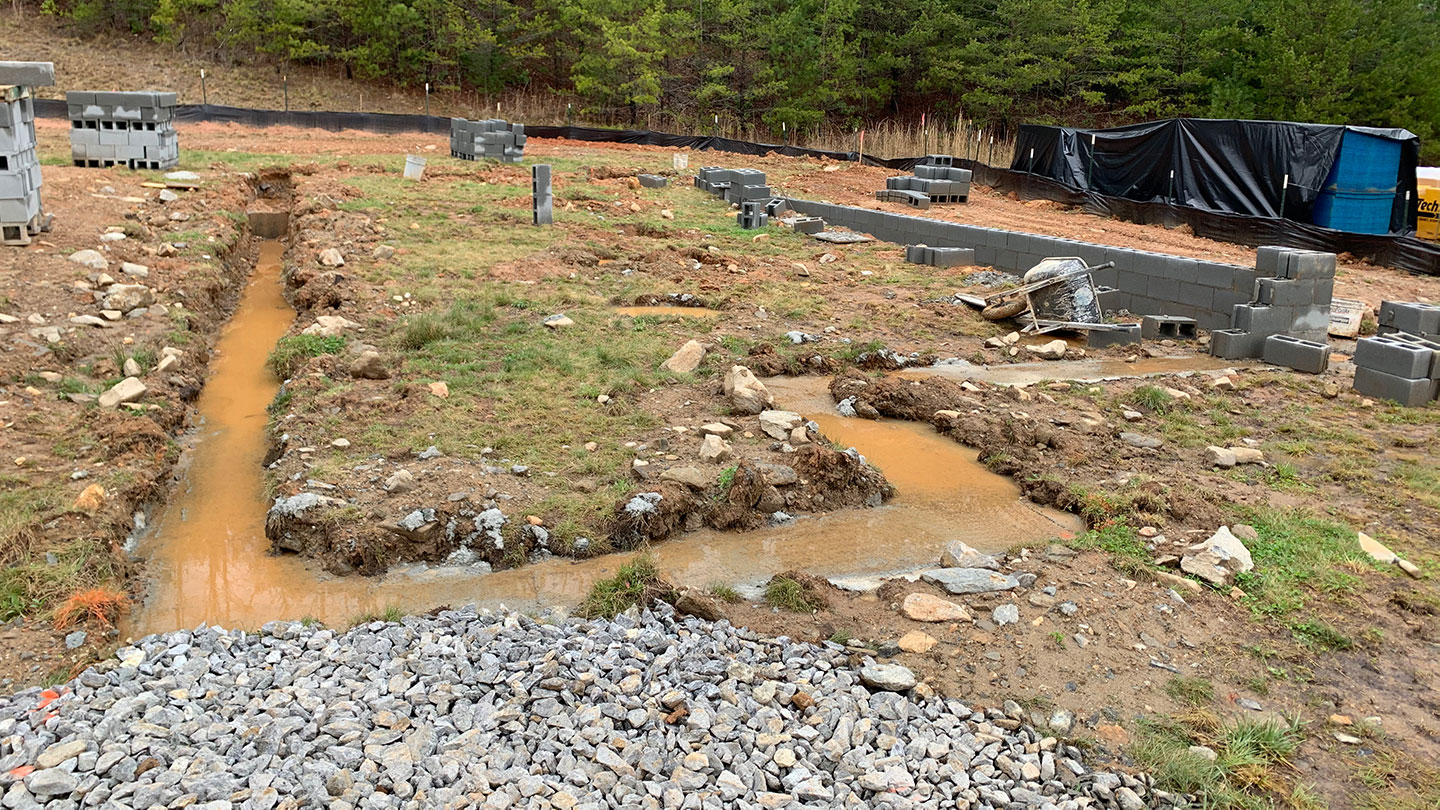 Installing The Base Sub Floor
Just one day later the floor joists and subfloor were installed. The builders are using Advantech which is labeled with "Flat Out Best For A Quiet Stiff Floor." You can't go wrong with anything that is flat out the best.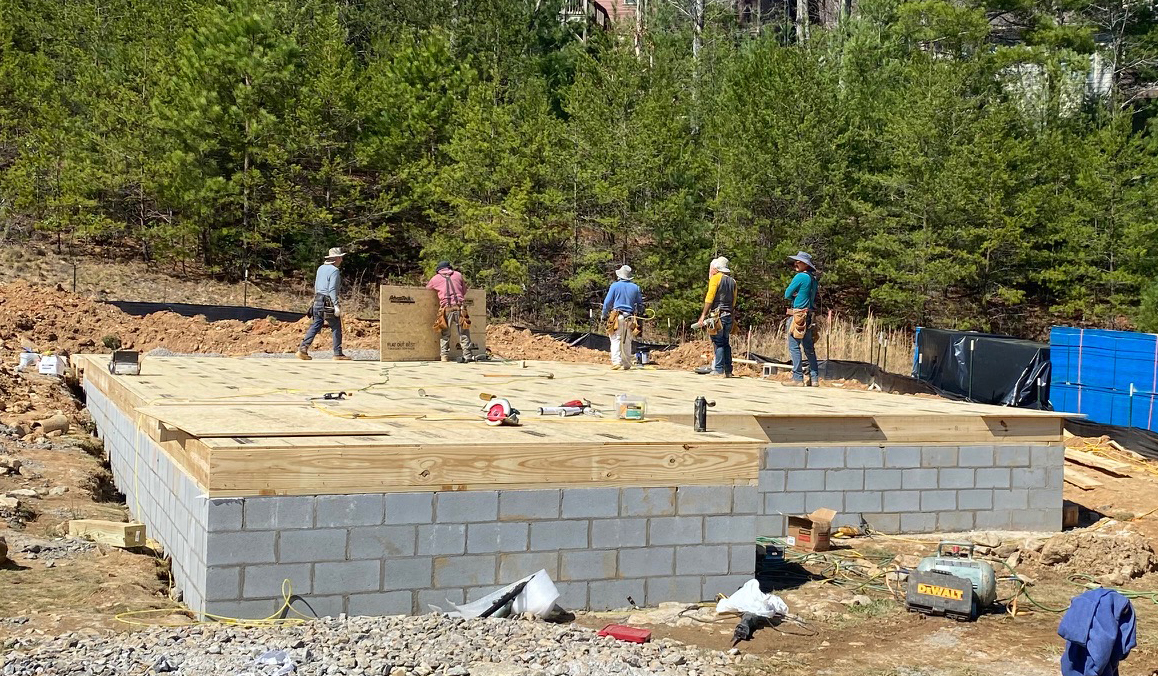 Thank you for visiting. Stay tuned for the 2x6 walls to be constructed.
Follow Updates on the Vacation Cottage Build