Kid Zip, America's First Zip Line Park for Kids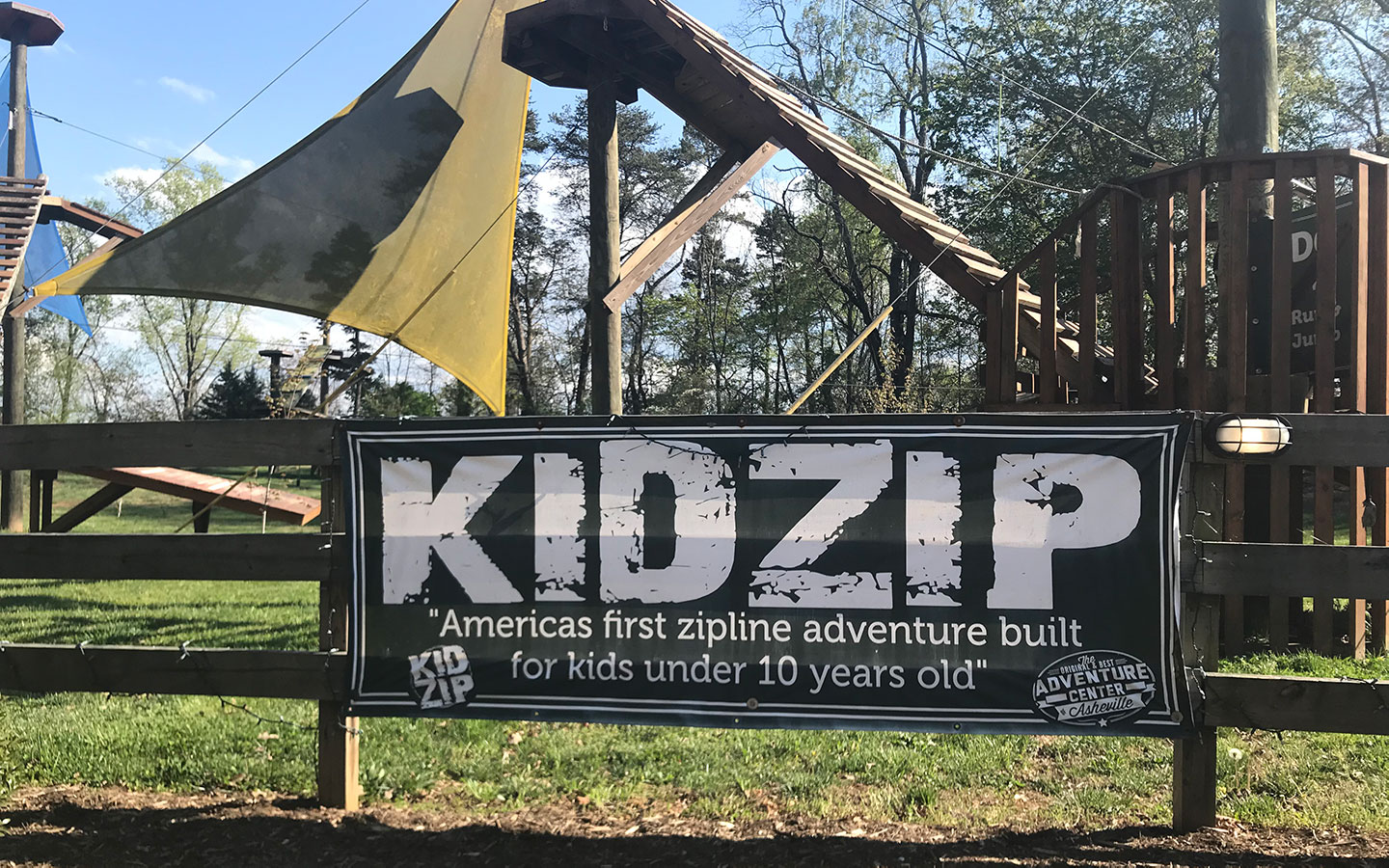 If you are looking for something fun for the whole family and you have kids 10 and under, be sure to add this one to your list. As an adult I had a blast. Sure the high adult ziplines are a lot of fun, but at Kid Zip, Jett and I got to go through the 9 zip lines several times at our own pace, which tends to be fast.
Watch Jett tackle the kid zip course in this video
Here you will see Jett is navigating the kidzip courses as a 9 year old. Jett is 49 inches tall, 50 pounds in this video.
KidZip is an incredible and exciting activity for the whole family. This is America's first zipline adventure for kids 4-10. There are 9 beginner zip lines and they range from 50 - 250 feet long. You get to zip the course for about 1.5 hours.
We had an awesome time zipping around and so much that we got season passes. You can choose to get the season pass afterwards, the same day, as a simple upgrade. If you have kids and you are in Asheville NC, just go!
Also check out the Asheville Treetops Adventure Park Attraction
If you are looking for more things to check out in Asheville, here are our Top 5 Reasons We Love Asheville, NC.
Address to Treetops Adventure Park @ Asheville Treetops Adventure Park
85 Expo Dr, Asheville, NC 28806
More info here on their site. Asheville NC Treetops Adventure Park