The Best Burger Umami Classic - Copycat Burger Recipe
I lived in California for 5 years and discovered so many amazing foods. One of my favorite notable foods, that I dearly miss, is the exciting and unique Umami Burger. If you happen to live in California and haven't heard or tried this burger do your self a favor and head over there now, or at least after you finish reading this. UmamiBurger.com. This burger does not exist anywhere else. It's truly one of a kind. Umami is a Japanese word for the 5th sense and sometimes explained as savory. You are most familiar with the 4 normal taste senses, sweet, salty, bitter and sour.
How would I describe the flavor? Specifically the "Umami Classic" burger is my favorite and what I always get. Their ketchup is not your traditional Heinz ketchup. It has a sweet and savory ketchup and is ultra addicting. It has a parmesan crisp instead of melted cheese, sautéd dried tomatoes, shitaki mushroom tops, caramelized onions, a healthy tender beef patty on a soft potato type bun. When you take a bite of this hamburger it is soft, velvety and melts in your mouth.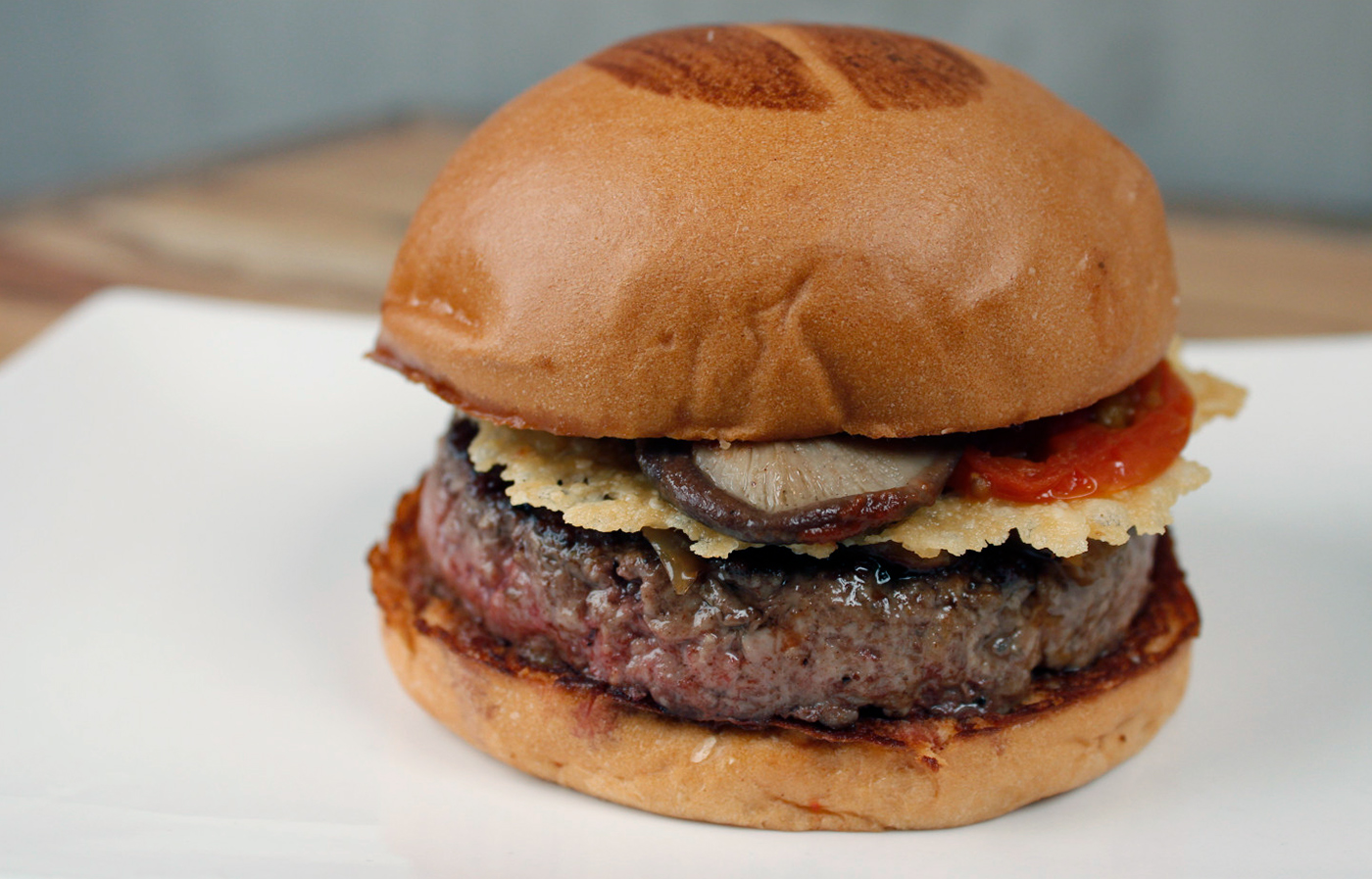 I can no longer get this burger since I live in Texas and crave it from time to time. I decided to search to see what it would take to make this burger and found Balistic BBQ on youtube who has done a great job recreating it. I can't make this burger exactly but it does help the cravings. If I'm ever in CA, I try my best to get over to Umami Burger.
Umami Classic Copycat Burger Recipe
Umami Burger Sauces Recipe