Top 5 Reasons Why We Love Asheville, NC
Our life journey has taken us around the world. We have lived in Louisiana, North Carolina, California and even had a few extended stays in Europe. After lots of thought and due to health concerns for our baby girl, we decided to move back to Asheville, NC because we think it's going to be the best for her and our health moving forward. The air is clean here, the food is high quality and being around nature is good for the heart. It took moving around a few times to realize we truly missed this place.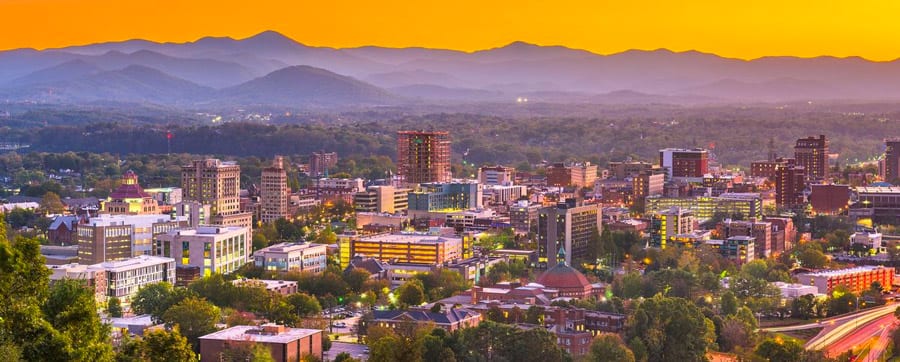 Asheville is most known for the Biltmore Estate. Also the beautiful Grove Park Inn resort is a giant rustic inn made from huge stones and has the architecrual feel of a hunters lodge. Upon arrival you will greeted by a cobblestone circle plaza and indoors a large roaring stone fireplace. Asheville is surrounded by the gorgeous Blue Ridge Mountains. The views are spectacular and the city is eclectic. The vibrant artistic side of Asheville paints the sides of buildings with incredible murals and makes you feel like you stepped into an art gallery as you walk around town. The other part of Asheville includes those looking for a vacation or a retirement destination. There are luxury homes speckled atop mountains, all attempting to capture the beauty of the Blue Ridge Mountain views.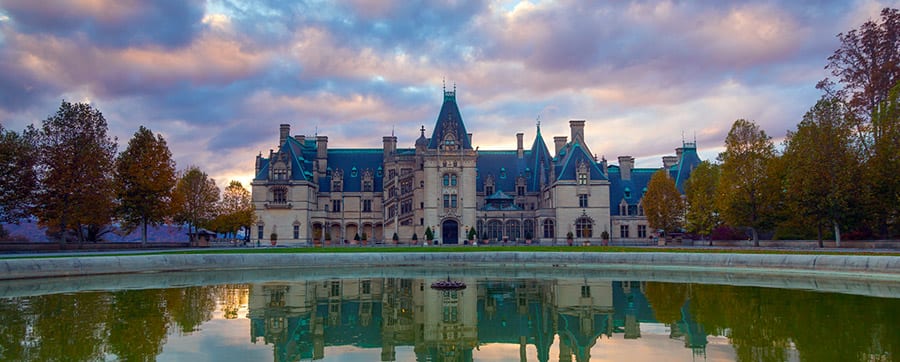 Onto the top reasons why we love this place so much.
The Outdoors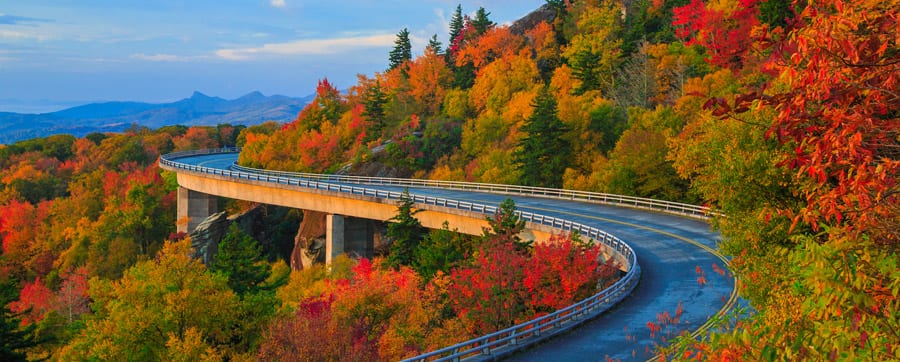 Ashville nature is absolutely spectacular. Here you will find endless hiking, nature trails, kayaking and waterfalls! For those outdoorsy people, this place is a dream. The weather is awesome! It's very mild and doesn't get too hot. Being from the south, hot weather isn't my favorite. September to early November the fall foliage is a site to see and people drive from all over to drive down the parkway to look at the amazing color.
For those who have kids under 10, Asheville is also home to America's first zipline designed for kids and is known as Kid Zip Asheville.
Music and Festivals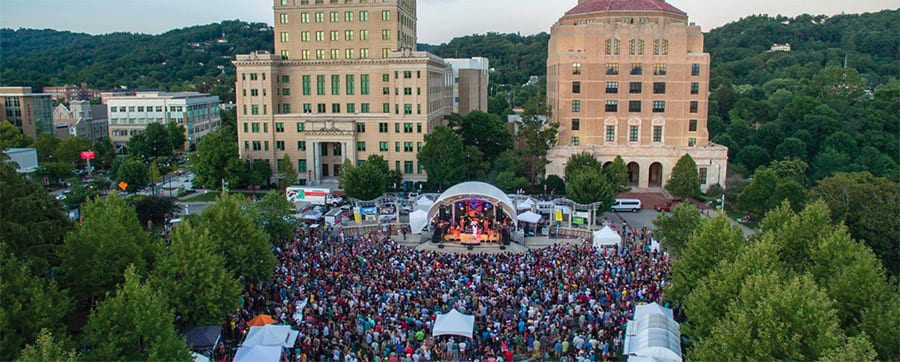 The music scene is a big deal here. Downtown Pack Square Park hosts outside events on the green. Countless venues including the Orange Peel and Biltmore Estate host all sorts of music from blue grass locals to Elton John. We've seen many local artists, Mandalin Orange, Tony Bennet, Elton John, Jason Mraz, Nora Jones and more.
Friendly People
The people are friendly, down to earth and laid back. It's a vacation destination and the pace here is slow most of the time.
Spectacular Food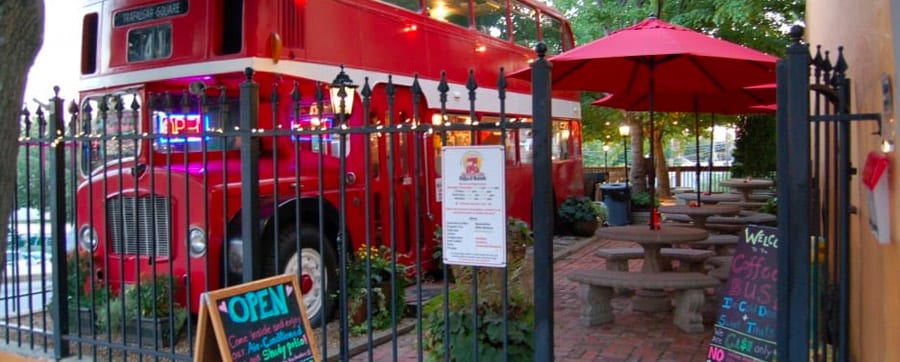 The restaurants are amazing. Many of them are farm to table and organic. There are so many local farmers in the area so the food is always fresh. Add these amazing restaurants to your list or at least pick 1. There are so many that we are still exploring these.
It's important to toss in a couple of not so great things you should think about before moving here.
Nice Homes are Expensive!
The median home price is a bit pricey. In 2021 that median home price is $350k for small family homes.
High Paying Jobs Are Rare
The largest industries here are Tourism and Medical. Do your research to make sure your career will continue to have growth if you move here. Remote stock investing and remote software engineering will be just fine.
In Summary
Asheville is certainly a top destination place to visit or live. This is why we moved back. Once covid is behind us in the near future, we can't wait to get back into our favorite restaurants and hanging out with some dear friends. Cheers!
Update - New Vacation Short Term Rental Project in Asheville NC
In 2021 we kicked off a new project. If you want to follow the progress take a look at Our First Vacation Rental Cottage Build.